Thank you for your time as you read about the latest Metis Construction Services news. Our team is hard at work Collaborating to Better Our Communities and we are excited to share some highlights with you.
As a female-owned commercial general contractor, we love to celebrate Women in Construction Week each year. I was honored to spend some time with Kent State University Construction Management students along with some of my industry colleagues. Of course, we had to celebrate the women of Metis too!
Other opportunities for Metis to be in the community are highlighted through our local Rotary clubs, speaking to the Akron Chapter of the National Sales and Marketing Executives, and sponsoring local events such as Beatlefest. We believe strongly in the power of giving back through our Metis Makes a Difference philosophy.
I want to give a special shoutout to Mark Agner who celebrated his 10-year Metisversary this year. Good companies are built on strong team members like Mark. Thank you Mark for all you do to serve our clients consistently and expertly, thus making Metis great!
It is always exciting to highlight our finished projects. Rocco's Cupcakes invited us to celebrate their opening at their ribbon cutting which included the tough job of sampling their treats. We also finished up a Bank of America but unfortunately didn't get to sample their product!
I would love for you to watch the Franchise Highlight video as well. It showcases the many industries with which we have worked. A true testament to the versatility of our team members.
Lastly, our Design Team has done an excellent job with the Marshall Training Kitchen. It almost makes me want to go back to high school! But then…uh…no thanks.

Make sure you read all the way through the newsletter to find a new section "Learn With Metis". We found an interesting article on the changing fast food architecture and thought you would enjoy it.
I hope you and your teams are well. Happy Spring!
Julie Brandle, President
Metis Construction Services
Women in Construction Week
Women in Construction Week was held March 5 -11, 2023. The idea is to celebrate and promote the role of women in the construction industry. As a female-owned commercial general contractor, Metis is proud to participate each year by celebrating the women of Metis.
---
Kent State Construction Management
Thank you Kent State Construction Management Students for inviting us to speak during WIC Week. WIC (Women in Construction) is a week long celebration recognizing women in and their contributions to the construction industry. It was fun to take some of our friends along too. Thanks to superstars Amber Duco, architect with Hasenstab and Ashley Tiano, project superintendent with Turner Construction.
---
Metis Makes a Difference
Coffee Drive for the Haven of Rest
Every January, the Rotary Club of Stow-Munroe Falls has a coffee drive to benefit the Haven of Rest, a homeless shelter in Akron. Julie delivered the coffee collected over the weekend (pictured here with Past President Bob Oborn who also leads this drive with his wife Annette who is the President Elect.
They club exceeded the goal of 200 cans thanks to generous donors!
---
Wear Red for Heart Health
The first Friday in February is National Wear Red Day. It is a chance to spotlight the fight against cardiovascular disease which is the number one cause of death for women.
---
Akron Rotary's Chili Open Golf Classic
On February 4th, Metis team members, clients, subcontractor partners and friends supported the Rotary Club of Akron at their 33rd Annual Chili Open fundraiser for the Rotary Camp for Children with Special Needs. The event raised over $369,000! Thank you all for helping us make a difference!
---
Metis In The Community
---
NSME March Workshop
National Sales & Marketing Executives (NSME), is a professional association which provides monthly educational workshops and valuable networking opportunities for sales and marketing leaders in the greater Akron/Canton region. Julie Brandle was the dinner speaker at the March workshop.
---
All Ohio Presidents-Elect Training Seminar
Julie Brandle is the District Governor Elect for Rotary District 6630. Pictured here from left is Dale Smith, RC Mentor, Rotary International President Elect Gordon McInally (Scotland) and his wife Heather, and District Governor David Jones, RC of Northampton-Cuyahoga Valley.
---
Metis Moment
Mark Agner celebrated his 10th Metisversary in January. We are grateful for his 20+ year experience in the construction field and the commitment to Metis in his role as Superintendent.
---
What a SWEET job it was to work with Rocco's Cupcake Café! We love celebrating ribbon cuttings with our clients and look at the pure joy on the face of owner Michaela! Thank you for trusting Metis with your project!
---
Bank of America on Harrisburg Pike, Columbus Ohio
We are grateful for the continued trust BoA has with Metis Construction Services.
---
Metis Franchise Projects
Metis Construction Services works with numerous franchises in multiple industries such as Restaurant and Hospitality, Retail, Financial Institutions and Real Estate.
Take a moment to view our Franchise Highlight Video.
---
Metis Design in Motion
Marshall Training Kitchen
In this past quarter, Metis Construction completed a Design-Build Project for Oakmont Educational at their Marshall Drop-out Recovery High School in Middletown, Ohio. The project included reclaiming and repurposing underutilized space in the existing school to provide a community food pantry, a culinary training kitchen for the students, a student operated café/coffee bistro and an enlarged student dining space.
Oakmont's vision is to have an experienced chef on staff to train the students in culinary techniques to benefit local restaurants. The Culinary Program will partner with local restaurants to inform the nuances of curriculum to tailor the program to meet regional needs. As the students develop their skills, they will be given the opportunity to intern at a number of the partner facilities to gain real world experience, and form relationships in the industry to provide them with a solid career path for the future.
Oakmont Education Schools vocational programs provide small group, intensive hands-on vocational training in specific career areas to empower their students to enter the workforce with solid skills required by their respective industries. These are programs use established curricula developed with input from their target industries and have proven their success at Oakmont's numerous schools across the state.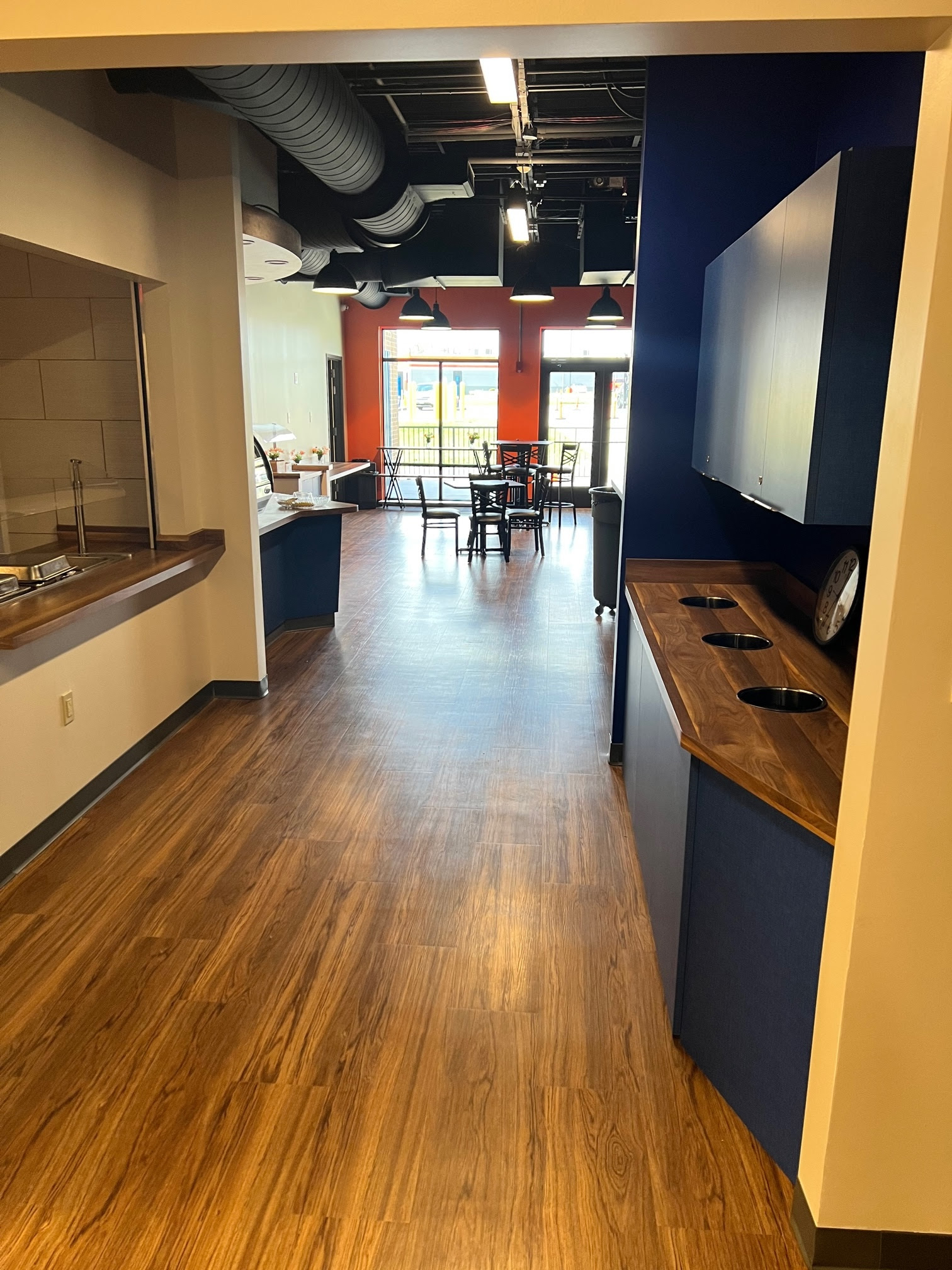 ---
CNN Business recently had an article about the changing architecture of fast food restaurants. We thought you would enjoy learning about "Googie" architecture and seeing how the industry is changing.- including a short video on Burger King's new three lane drive thru design!
Click the link to read:
"Why Pizza Hut's red roofs and McDonald's play places have disappeared"
---
Metis is Hiring!
Connect with our HR team
info@metisconstruction.com
for more information on open positions